Home
Workshops  2013
Steven Quiller Workshop
April 15 - 18, 2013
The Sanctuary Event Center, 9am to 4pm daily.
Cost is $350 for CWS members and $400 for non-members. (Waiting list)
Sterling Edwards Workshop
June 17 - 20, 2013
The Sanctuary Event Center, 9am to 4pm daily.
Cost is $300 for CWS members and $350 for non-members. (Waiting list)
Mary Alice Braukman
October 8 - 11, 2013
The location to be determined, 9am to 4pm daily
Cost is $300 for CWS members and $350 for non-members.
Upcoming Events:
2013 Member Show: "Small Works Show"
LAPIS GALLERY
3971 Tennyson
Denver, Colorado 80212
July 5-27, 2013
Friday, July 5 Reception 6-10PM (First Friday Art Walk)
Juror:  Cheryl St John
Important message to NEW Members:
If you are a new member who signed up in 2012 and have not yet received any contact from the CWS, it is likely your contact information was lost during a temporary system glitch we experienced (we probably have your name and confirmation of payment, but not contact information).
If this is your case, please contact us using the Contact Form on the website, and we will reach out to you to get your information and update our records. Your membership is very important to us: We apologize and look forward to rectifying the situation.
Marcio Correa, CWS President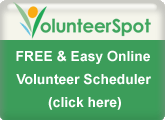 NEW - Use Volunteer Spot to learn about and register for CWS Volunteer Activities
Video - CBS4 Greg Moody, Colorado Watercolor Society Exhibit
Greg Moody CBS 4 Reviews 2012 CWS State Show